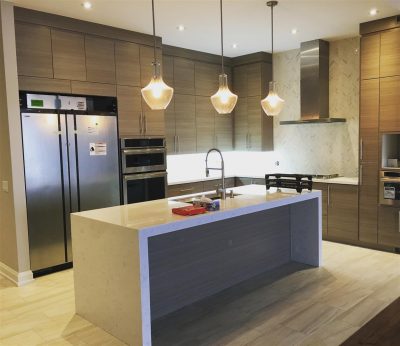 Paul's Cabinets & Fixtures specializes in complete residential kitchen renovations. We co-ordinate all sub-trades for plumbing, electrical, drywall finishing and any other special requirements. Some of the more popular wood products being utilized are maple, cherry, walnut and exotic special orders. Other material used are veneers and particle board with cabinet interiors of either melamine or plywood giving our customers choices that fit their budget. We work very closely with granite and tile manufacturers to ensure the best quality and satisfaction for our customers. Paul's Cabinets will create unique pillars and detailed mouldings to suit each client's needs.
No job is too big or small!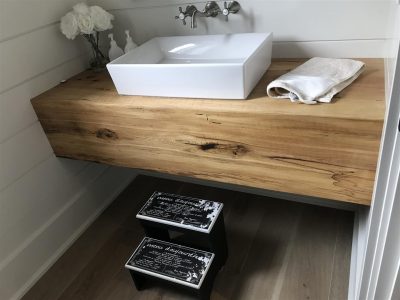 Some of our customers want bathrooms that come straight out of home magazines, while others will want a unique look to match the rest of their home decor. In any event we strive to build around our customers lifestyle. We can also add second and even third bathrooms or reconfigure an existing one.
No matter what the challenge brings, Paul's Cabinets is up for the challenge! From hard to find fixtures or complicated flooring, Paul's Cabinets delivers on time and on budget. We have a "deliver today, install tomorrow" policy that we pride ourselves on.
Making every stage of your renovation a stress free experience.
Building custom furniture is who we are, no matter how big or small the project is, we always approach each project as a piece of art. The care and man hours that is put into each furniture piece is what makes us a leader in custom furniture. We remind our skilled workers to always look at each build as if it was being built for their own home. We never settle for anything but excellence! Our company has grown because of our reputation and quality workmanship that has always delivered. Guaranteeing quality workmanship and personal service is what keeps are clients coming back.
For more than 25 years, we've been creating custom closet cabinet organizers and custom storage solutions for our clients. We've helped them reorganize and discover new hidden potential spaces that could be utilized for additional storage. From simple to more complicated organizers, Paul's Cabinets & Fixtures will find a solution that is right for you.
Let us show you how we can work with you to create a balanced solution that fits your home.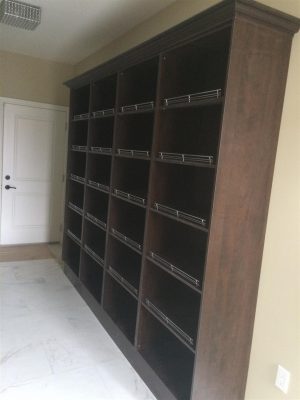 We create commercial millwork for restaurants, grocery stores, medical offices, insurance companies, business offices and more. We supply and install wood cabinetry, trims, reception desks, plastic laminates, solid surfaces and all other aspects of full turn key commercial renovations. Transforming spaces into comfortable working environments.